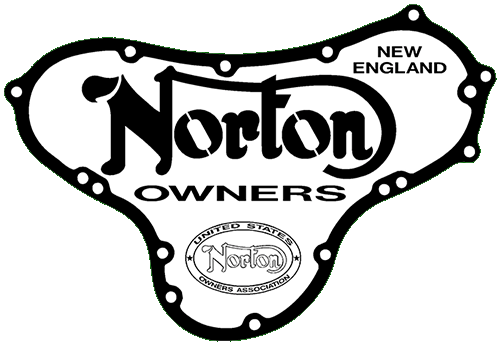 New England Norton Owners (NENO) is a diversified group of people interested in Norton motorcycles. In the USA we are primarily active in Maine, New Hampshire, Vermont, Connecticut, Rhode Island and Massachusetts. We are proud to have members throughout other parts of the USA.
Our club administration usually meets on the second Saturday of the month at 1:00 pm at locations listed below for lunch, club business, technical discussions, and socializing. All NENO members and Norton enthusiasts are welcome.
We also hold or participate in many other regional events though out the year including rides, shows and bike meets.
Our members have a wealth of knowledge about Nortons and are always willing to give advice and help out if needed. Technical sessions are held periodically where we discuss technical issues or work on members' projects.
NENO publishes a newsletter and this web site. Membership entitles you to all that and more.